Hallway Door, 2013, hollow-core doors, wood, and acrylic paint, 36 x 80 x 28 inches. 
 Installation at Interstate Projects.
---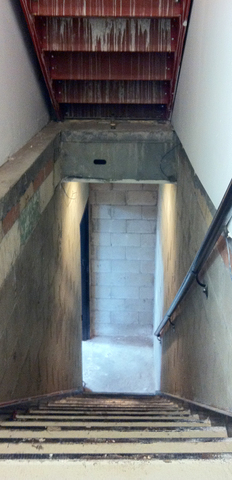 Stairwell to the basement gallery at Interstate Projects, Brooklyn. Reference image.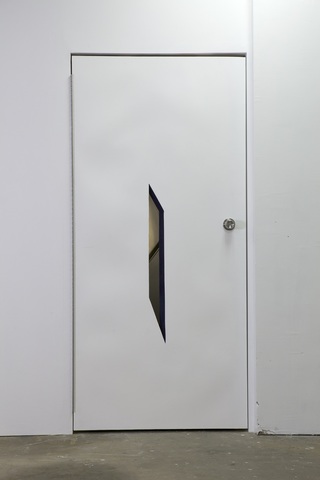 Upon entering the gallery, you approach a white door with a slit cut into it.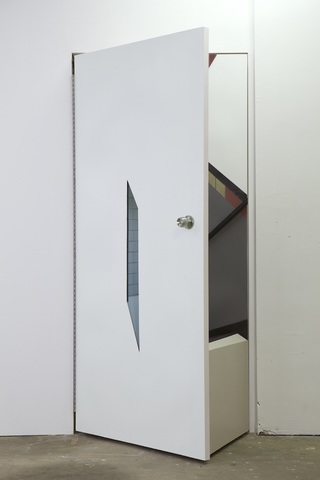 When you open the door, you see a relief sculpture of the stairwell you just walked down in a wedge between two hollow-core doors.