Day Shift, 2009, mixed media installation, room: 6 x 6 x 7.5 feet, video: 3 minutes 12 seconds.
---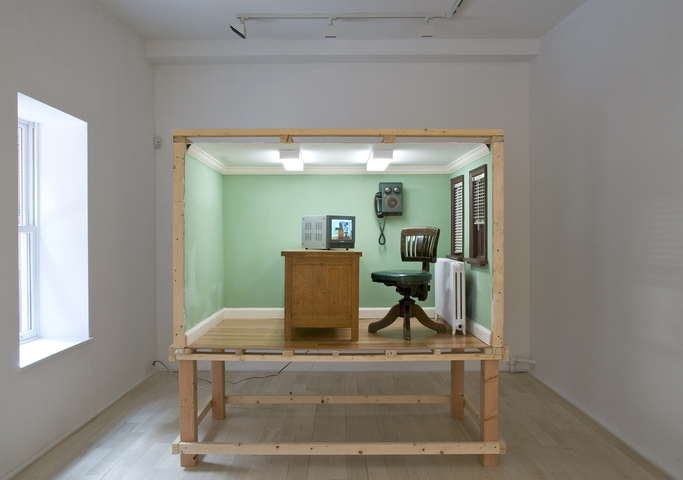 Installation at Marc Jancou Contemporary, NYC.
The scene in the video where the security guard walks from her office to her car is reshot on location wherever the piece is installed.